Overview
Only one person may log in to a register with a specific licence key at once. If someone else wants to log in, they will have to deactivate the register in Back Office and sign in again.
Instructions
1. In the left navigation menu, click on Settings--->Register Settings
2. Select the register you would like to deactivate.

3. Click on the red Deactivate button.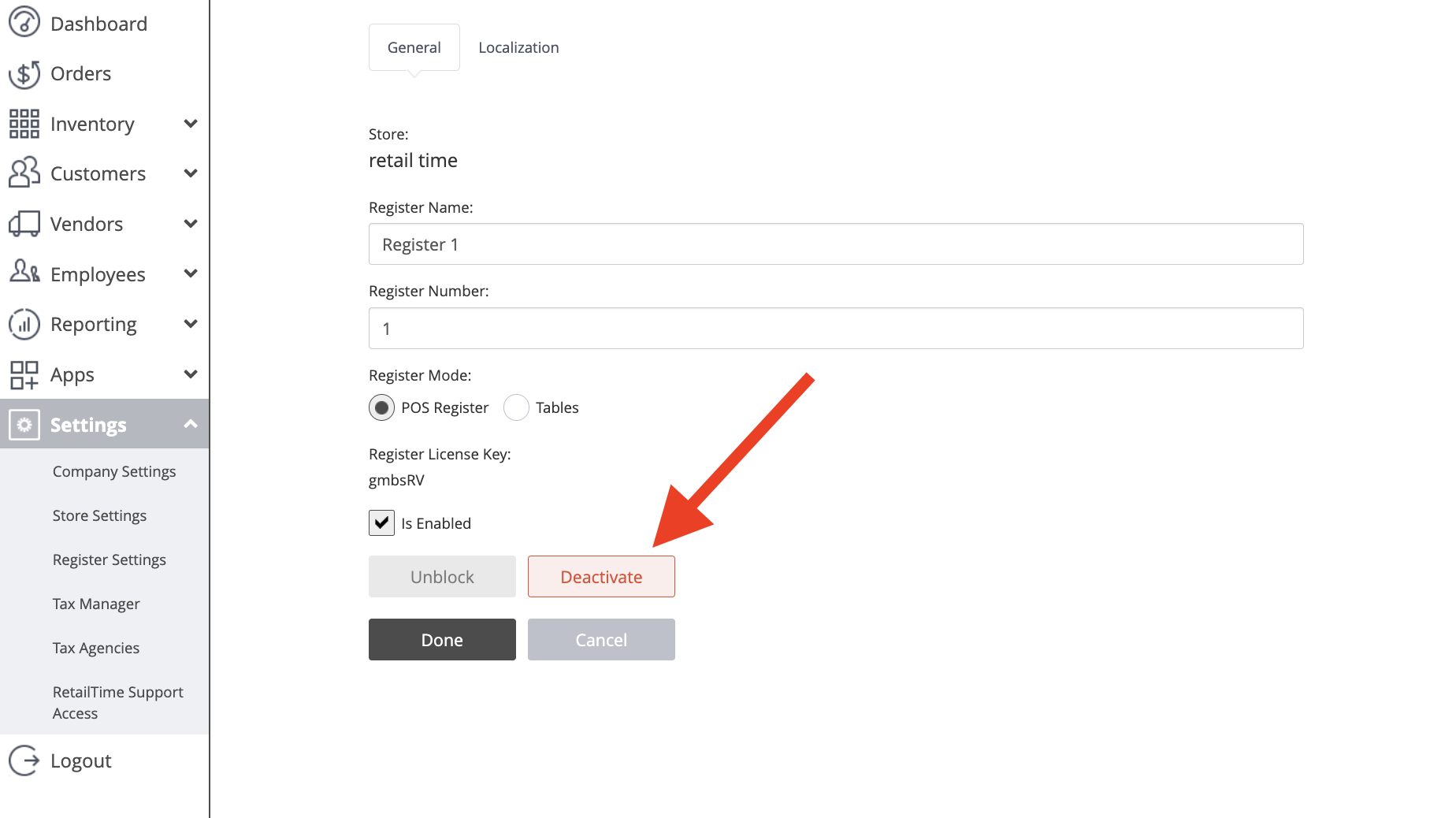 4. A screen will pop up warning that all unsynchronized data on POS will be lost if you deactivate. Click OK (or first perform synchronization in POS).
5. Copy the license key under Register Licence Key so you can input it into the License Key field when activating the register on another device.
6. Click Done button.