You can record your employees' hours using Time Clock.
Requirements
Must have the

Clock In/Clock Out

app

installed

in BO

(to get this app installed please contact support@retailtime.com).
Instructions
1. In the left navigation menu, go to Employees--->Time Clock
2. Select the date range that the employee worked in the drop-down menu on the top right corner of the screen. The default will say Today.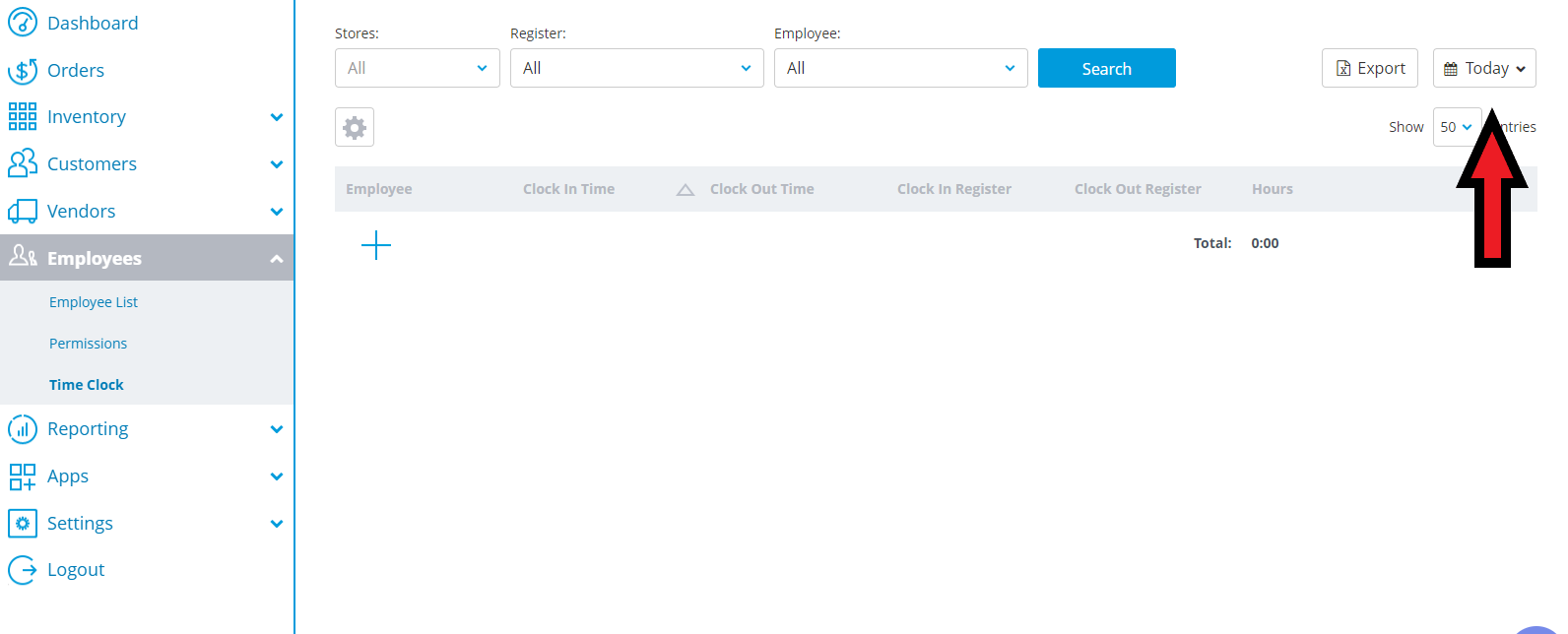 3. Click the + button
4. Select the drop-down options for: Employee, Clock In Time (select the date in the calendar and then click Select Time), Clock Out Time, Clock In Register, and Clock Out Register.
After Clock In Time is inputted, it may relocate to a different row as the rows are automatically placed in date/time order.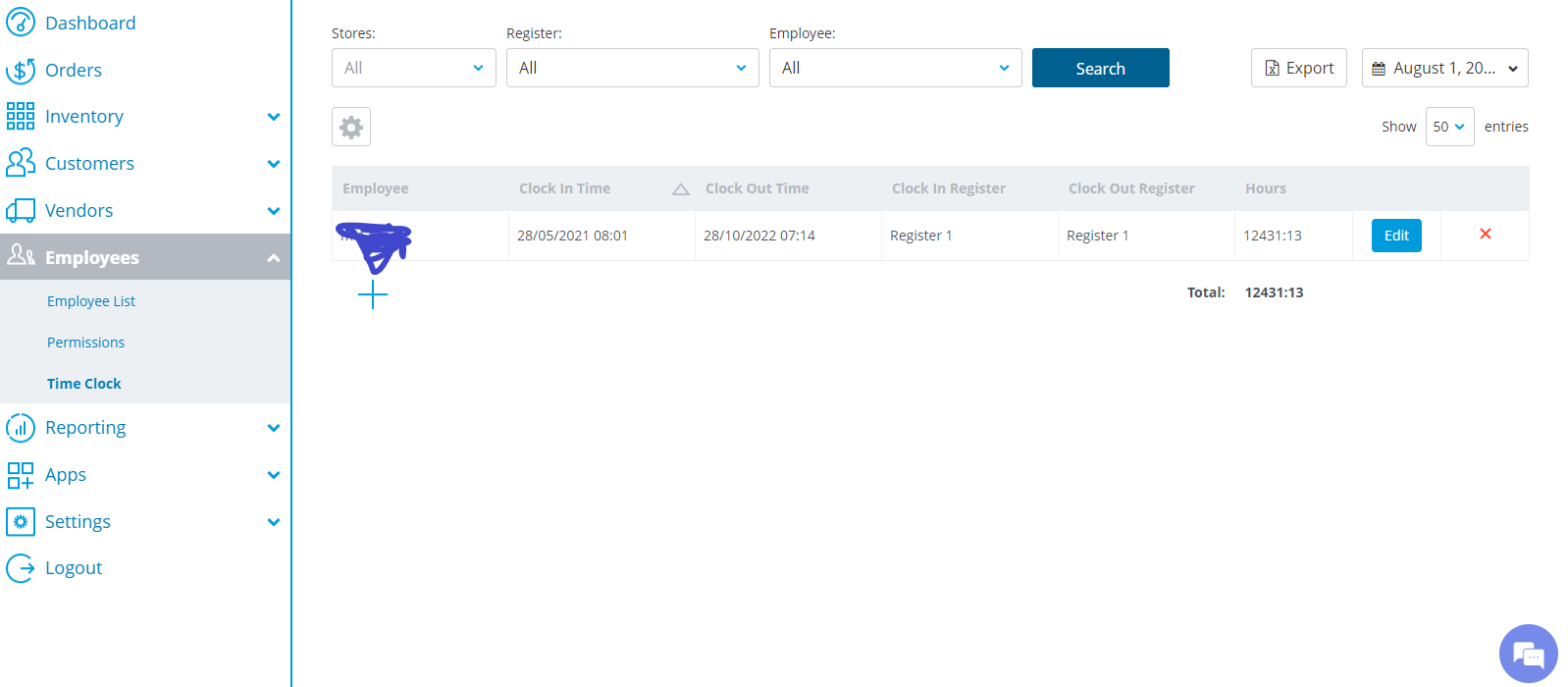 You cannot input a Clock In or Clock Out time that is set in the future.
You can check records of employee working hours by filtering by Employee, Register, Stores, and the time range in the drop-down menus on the top of the screen.